Presentation at Festival voor Nieuwsfotografie in Hilversum
10.03.2022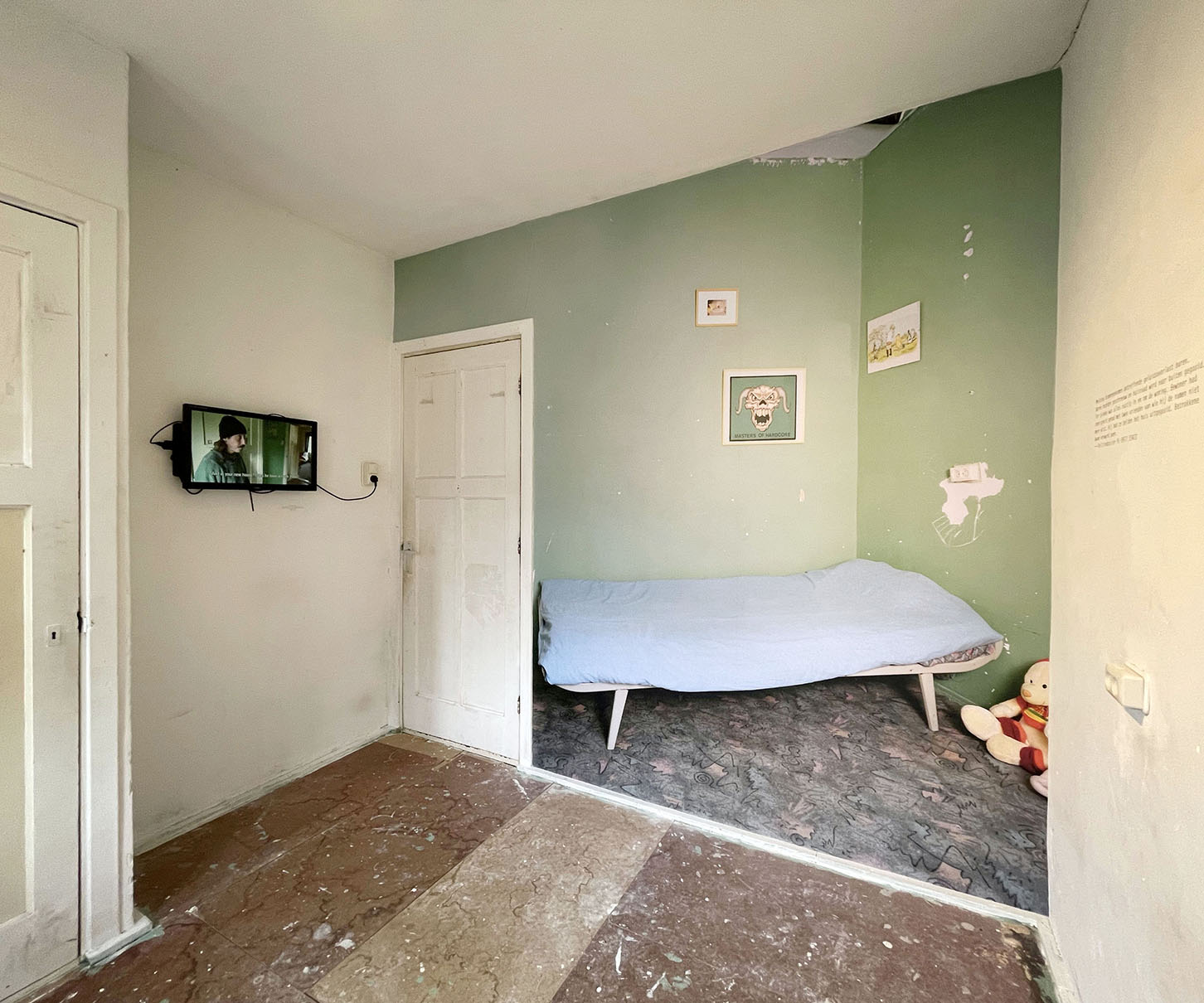 Tonight I will give a 20-minute presentation about my work during the Festival voor Nieuwsfotografie at Museum Hilversum. Other speakers are Henk Wildschut, Marjolein Bijpost and Nicole Segers. The program starts at 19:30. Buy a ticket via this link:
Man Next Door in public screening Prato (Italy)
31.07.2020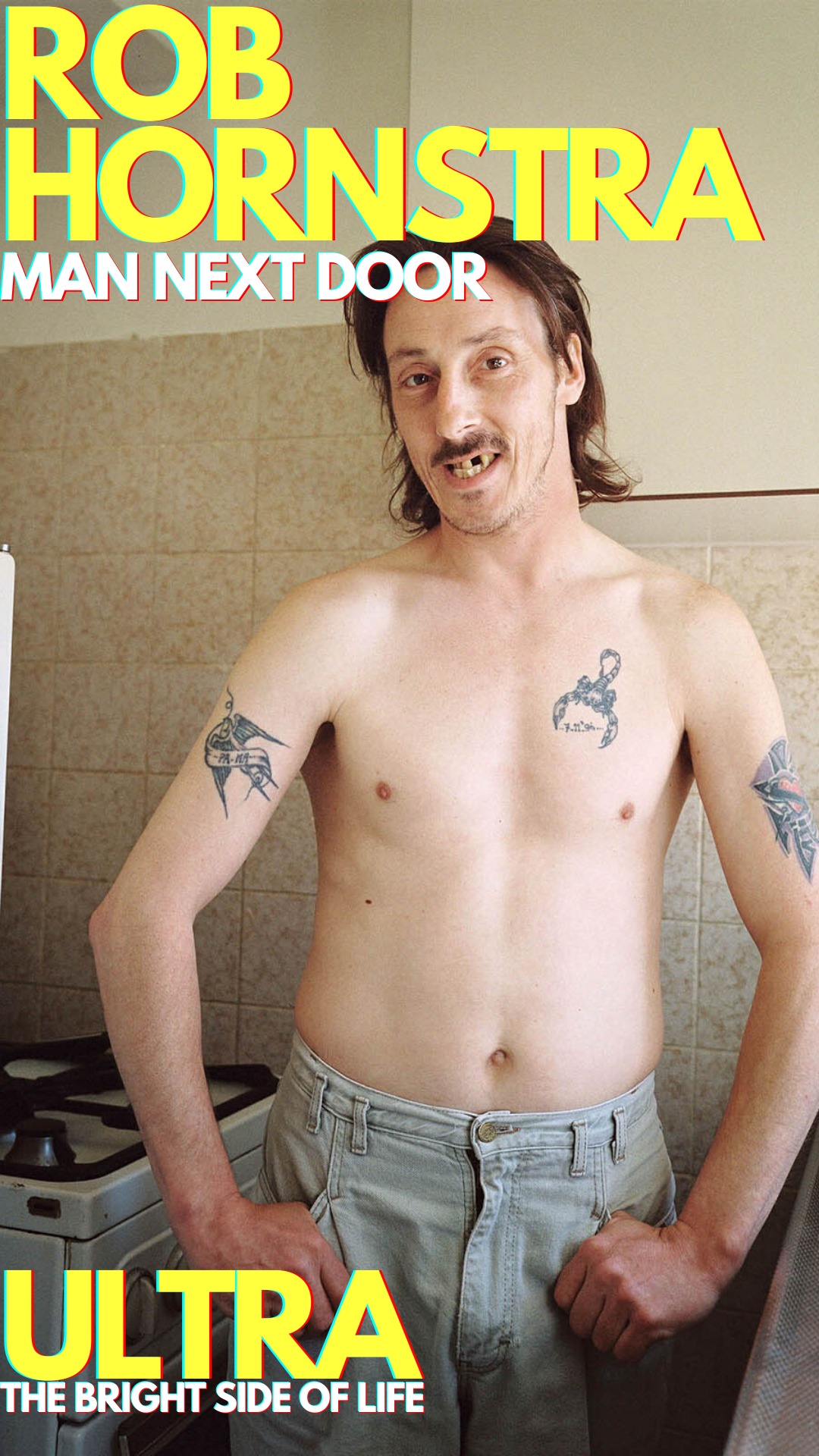 Rob Hornstra è il sesto autore di questa nuova edizione di ULTRA//THE BRIGHT SIDE OF LIFE. Con Man Next Door esamina la stigmatizzazione della classe operaia di Utrecht offrendo allo stesso tempo una rara visione della vita del suo vicino di casa Kid. Vi aspettiamo il 31 Luglio in Corte Genova a Prato
Live talkshow with Donald Weber, Eddo Hartmann and Rob Hornstra
13.02.2018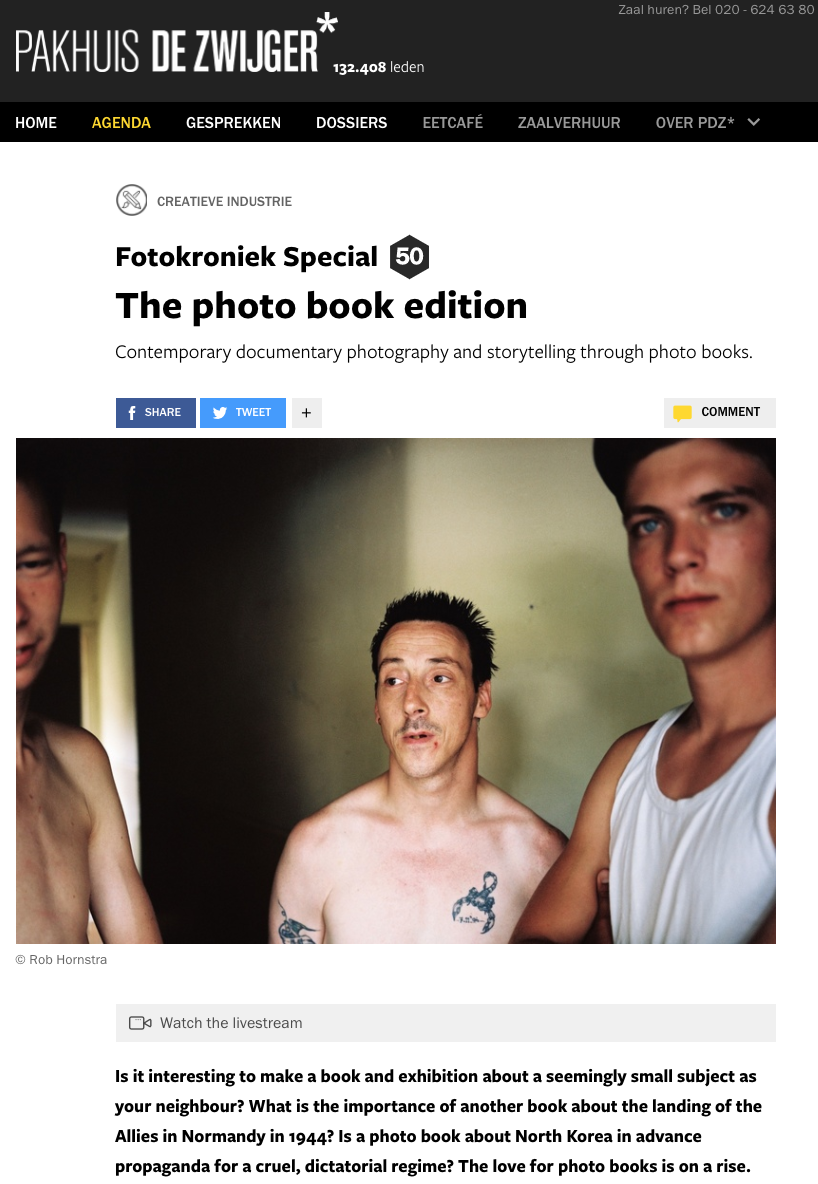 On Tuesday 13 February 2018 Pakhuis De Zwijger in Amsterdam organizes the live talk show Fotokroniek, focusing on contemporary documentary photography and storytelling through photo books. Guest are Donald Weber, Eddo Hartmann and Rob Hornstra.