Haaretz newspaper (try to read this...)
26.10.2020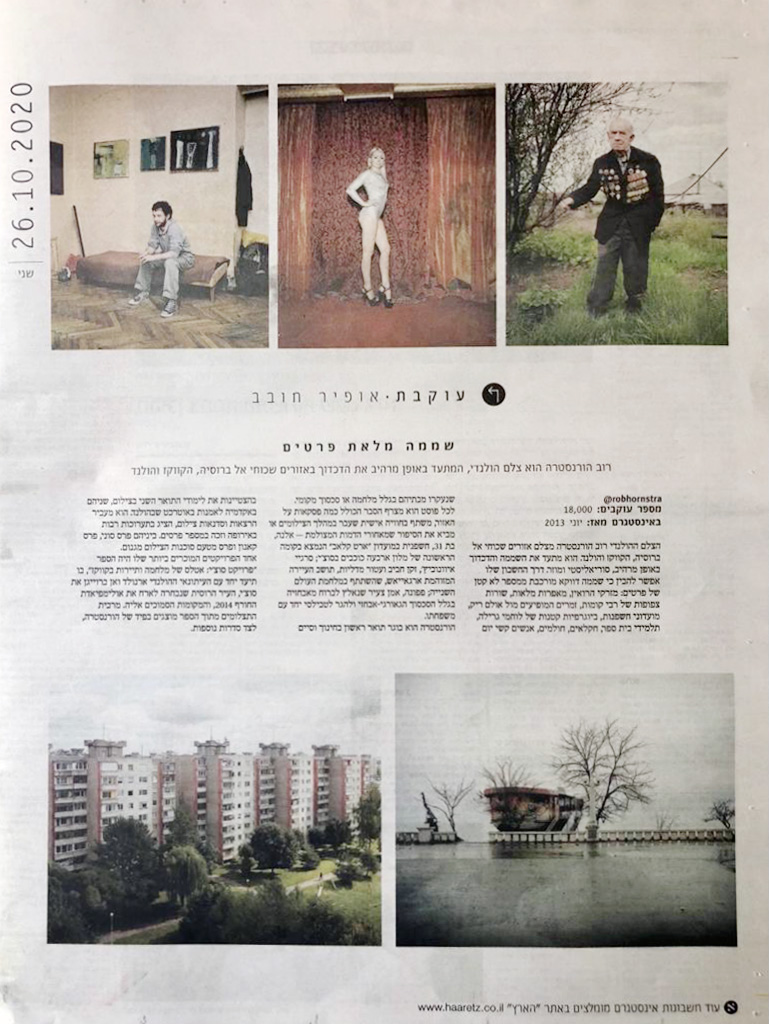 Article in Israeli newspaper Haaretz. I guess it is about my Instagram account.
Every Saturday The Europeans in local newspaper Kauno Diena
05.12.2019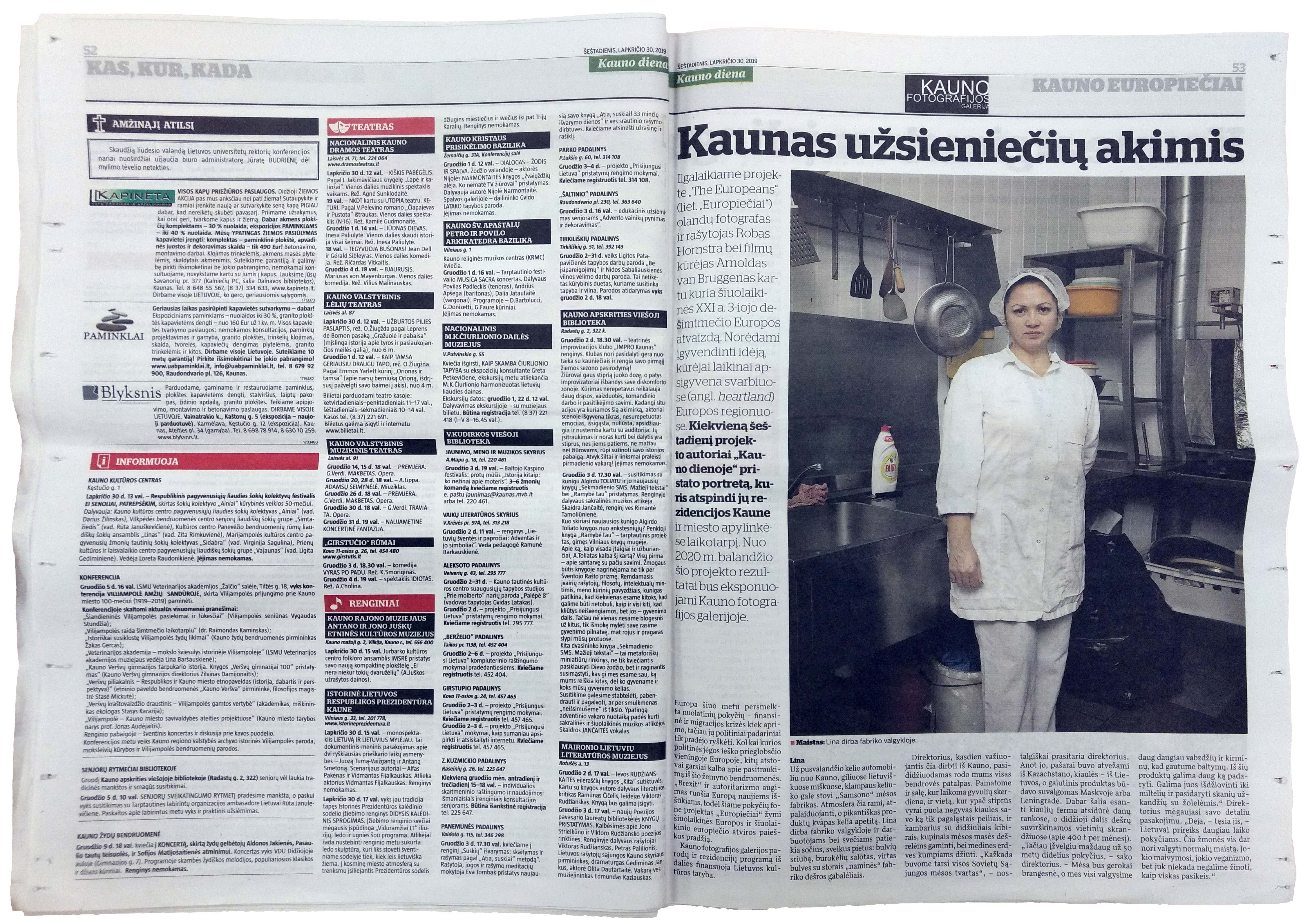 One of many ambitions Arnold and I have in our new project The Europeans is that we want to use our work to engage people in the heartland regions where we work. We do this for example by first launching our region publication during an exhibiting in a local gallery. In addition, we are trying to team up with a local newspaper, in order to reach a wider audience than just cultural enthusiasts. In the first region where we worked, this has led to a great partnership with the local newspaper Kauno Diena. Every week until the opening of the exhibition at the beginning of April 2020, they publish a full-page portrait from our project in the Saturday issue. The Former Capital is starting to warm up!
Introduction newspaper The Europeans
29.09.2019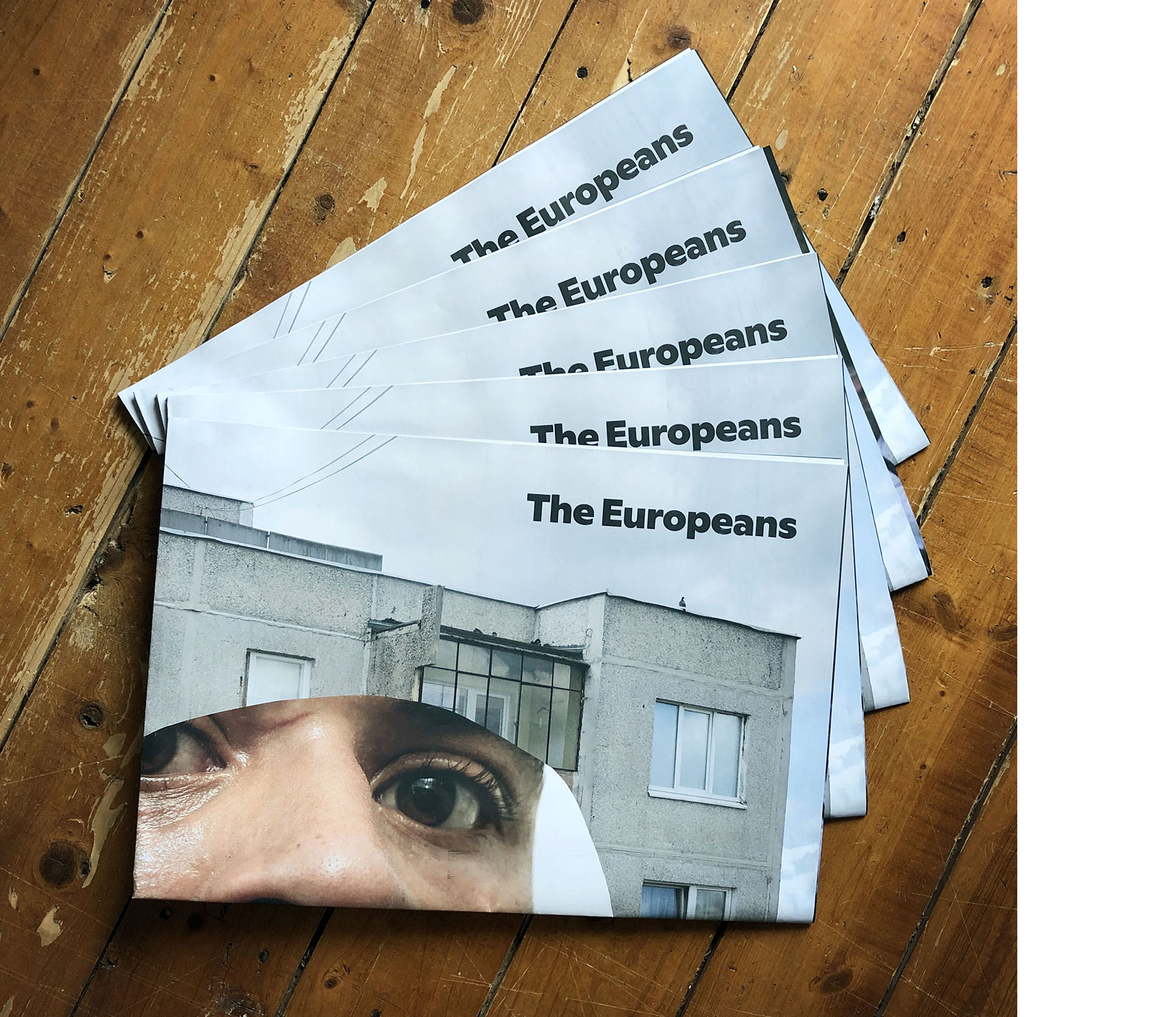 If you've been to Unseen Amsterdam, you've most likely seen our free introductory newspaper or maybe even brought it home with you. In the near future we will try to distribute the newspaper as much as possible through selected organisations such as FOTODOK Utrecht, Photoq Bookstore Amsterdam, Martin Parr Foundation in Bristol or events such as Paris Photo and the FOTODOK Book Club. Also, a free newspaper will be included with every order in my online store.