Presale new book The Unknown
29.09.2022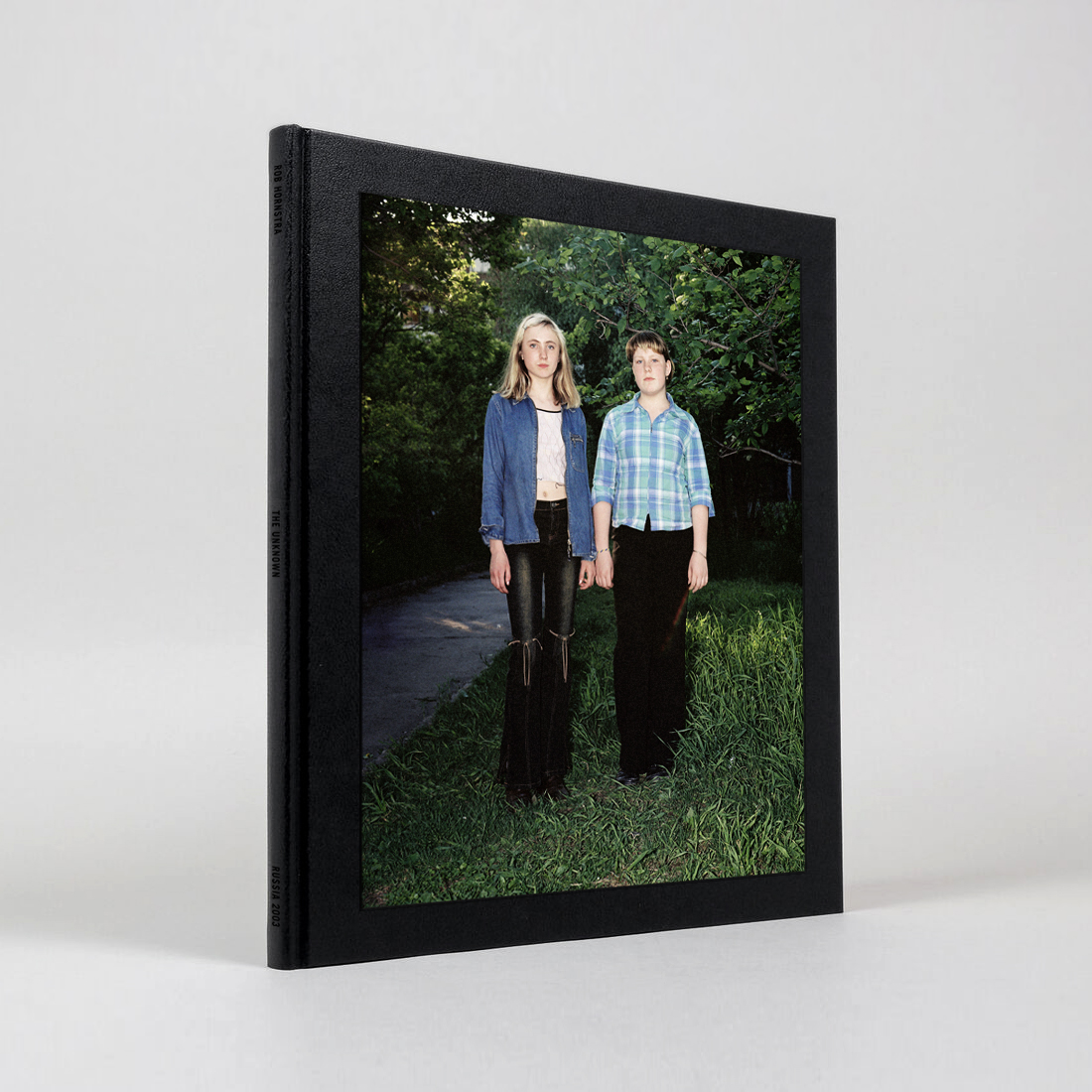 Today marks the presale of my new book The Unknown - Russia 2003. Pre-sales are an indispensable part of financing my books. As a thank you for your trust, your name will be mentioned in the book. Additionally, the first hundred buyers will receive a numbered and signed copy [Update 02.10.2022: Numbered copies sold out].
The Unknown presents previously unseen portraits taken in 2003 as part of my graduation project. I travelled through the Russian province of Chelyabinsk to do something about the first generation of Russians growing up after the collapse of communism. One month later I came home with 1,148 medium- and large-format negatives. The majority of these are portraits of people I met during my wanderings through the provincial capital and surrounding villages.
For my book Communism & Cowgirls (2004), I mainly selected personal images that I took in people's homes. The chance encounters on the street remained untouched in my negative folders for years.
Two decades later, I look back at those encounters with amazement. How are these people faring in today's Russia, which has changed so dramatically since we met? The liberty that I, as a foreign photographer, had to capture random people on the street has disappeared. The developments that have taken place since my first trip to Russia give those encounters in 2003 a certain poignancy. The former Iron Curtain is being redrawn. Russia has never felt so far away.
The Unknown will be launched during Paris Photo 2022. If you pick up your copy at Kominek Books during Paris Photo, you can avoid shipping costs by using the discount code PICKUPPARIS at checkout.