Temporarily available:
Spring Print 2019 (sold out)
15.04.2019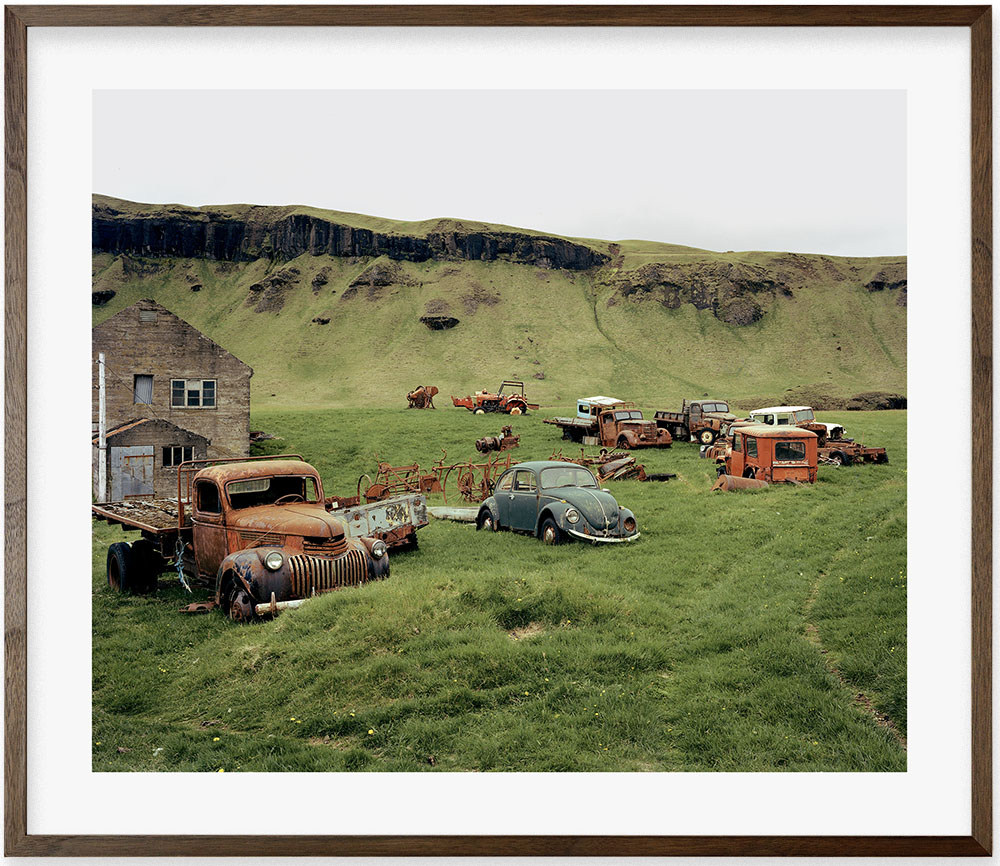 LIMITED TIME PRINT OFFER: This exclusive handmade analogue c-print (36 x 42 cm / 14.2 x 16.5 in) of Sverrir's garden in Iceland is now available for only 150 euros excluding framing and shipping. Once the season is over, the image is no longer reprinted. The number of buyers determines the print run, up to a maximum of 25. This offer runs until 30 June 2019. Update: Sold out!
I took this picture in 2005 at the Holmur farm when I was working on the series Roots of the Rúntur. The owner of the dilapidated estate is sixty-six-year-old Sverrir Valdimarsson. He is proud of the long family history of the estate and sees it as his duty to preserve it for the future.