Workshop Do-It-Yourself Storytelling by Laia Abril and Rob Hornstra (Full)
8‑9.12.2022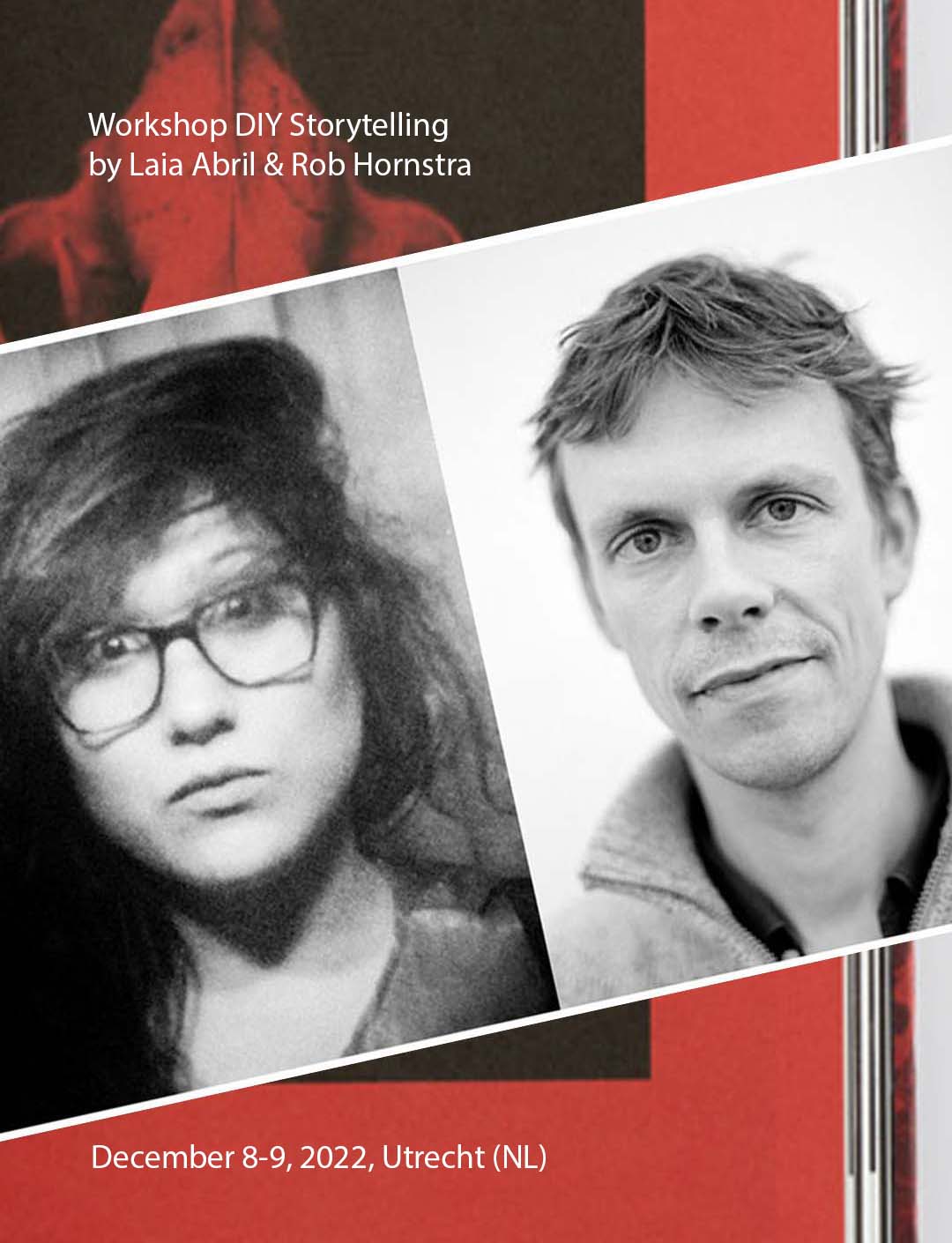 How do you create freedom to follow your passion and be able to invest your time in doing what you love: Creating your own independent visual stories?
Are you a photographer/storyteller working on long-term projects with the ambition to publish or exhibit and thus reach an audience? Are you wondering how to generate attention for your photography project among all the other amazing projects? Do you struggle with funding your projects? Or you hardly find time to work on your own project because the majority of your energy goes to earning a living?
Join Laia Abril and Rob Hornstra for a two-day intensive workshop, focusing on sharing information and experience through presentations and conversations. The aim of the workshop is to sharpen your career path and prepare your work for publication or presentation with the potential to stand out from other projects. A larger objective is to help you in creating more independence and become liberated photographers/storytellers, ready to begin sharing your stories with the world.
Thursday 8 / Friday 9 December, 2022
From 9:30 until 17:00
Achter de Dom 22-24, Utrecht
Max. number of participants: 18
Workshop fee: €275 excl. VAT
Early bird discount until Nov 10: €50
Language: English